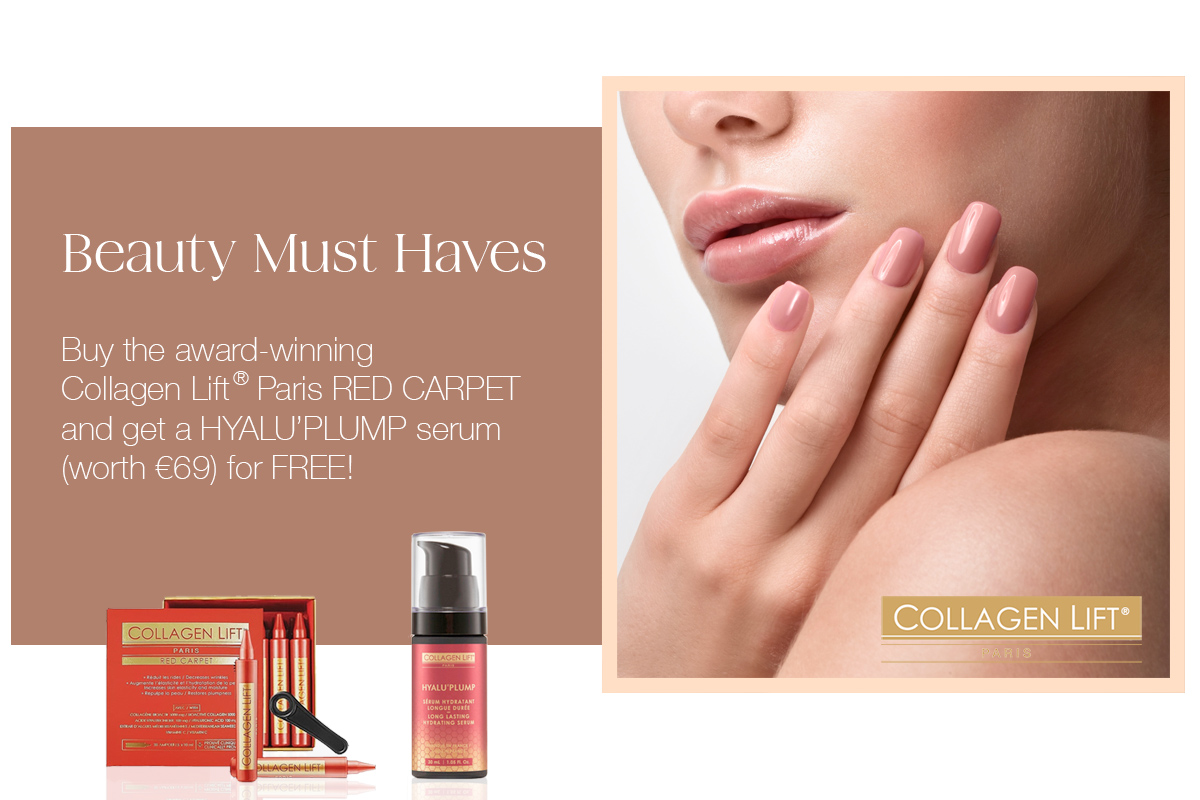 Manufactured in France
With Quality Ingredients
Clinically Proven
Safe and effective
Only what is essential
No fillers or bulking agents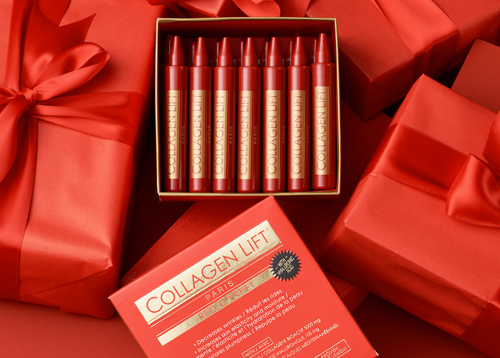 Collagen Lift® Paris 'RED CARPET'
Winner of the prestigious French beauty award, Victoires de la beauté 2019/2020; Collagen Lift® Paris RED CARPET is a powerful combination of drinkable collagen, Hyaluronic acid, Mediterranean seaweed and vitamin C. RED CARPET is clinically proven to reduce wrinkles by up to 50% and increase skin elasticity and hydration. Visible results in 3-6 weeks.
Read more
HYALU'PLUMP
Collagen Lift® Paris HYALU'PLUMP
HYALU'PLUMP SERUM is a highly concentrated (7%) hyaluronic acid + dimethylsilanol serum for intense hydration to plump and firm your skin for a more youthful appearance.It contains two powerful hyaluronic acid active ingredients that provide an immediate and lasting moisturizing effect after application, limiting water loss and retaining moisture in the skin to reduce fine lines and wrinkles.
Read more
RED CARPET
Customer Testimonials
"I'm on week two. The best think that has ever happened to my skin. a noticeable change in my under eye lines. I have noticed some change in my energy levels. I maintain high energy levels from morning till late."
Akhoma M.
" Started on the red box and wow! I cannot believe how this works. Hydrated, hair growth, nails and wrinkles. Thank you"
Nicky S.
"This is an amazing product. My hairdresser was so complimentary about my skin and hair today. She noticed the difference in my face immediately, especially the reduced fine lines and the radiance of my skin."
Kim C.
"It has improved my skin's elasticity, now it's so smooth & supple. It faded dark patches I had, my skin is so healthy it glows. Nails are no longer brittle. I see such an improvement in the texture of my hair."
Lynnette R.